by Thing One
See this year's Camp Pigott photos in the Gimlet Gallery.
The Gimlet reports: The troop earned more merit badges in one camp than ever before.  Then Sunday we had a number of the boys complete boards of review for their next rank advancement.  It was a successful camp and great fun.  Reports are that all the boys enjoyed camp.
Thing One completed the last requirements for his last two required merit badges for Eagle and will be seeing the merit badge counselor tonight.  It certainly makes this Scoutmaster happy.  Now if I can just get another adult leader to commit to WashJam next weekend we will be set.
At 6:00 am Monday morning, we met at the church building to go to Camp Pigott.   When everybody loaded their bags and themselves into cars, we drove off. The merit badges I signed up for were mammal study, and fish & wildlife management (combined classes), leatherwork, small boat sailing, and space exploration. Not much happened on the first day of merit badges, but it started to rain, and ever since, it started raining on and off, without wind (bad for sailboat). In the week, I also earned fingerprinting.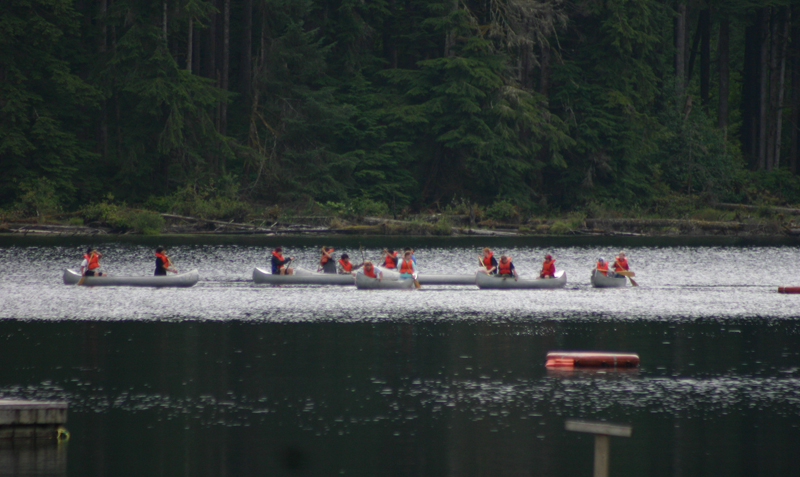 Wednesday was the Omache marathon ('Get some!' everybody would say when somebody said 'Omache marathon'). Even though the racer from our troop got 6th place out of the seven troops there, he wants us to tell anybody not at camp that he won. There was also the polar bear shoot, where archery had 3D bear targets. On the rifle shoot targets you are not supposed to hit the bear. I did the rifle shoot and got an 80 (however one of our adult leaders got a 99).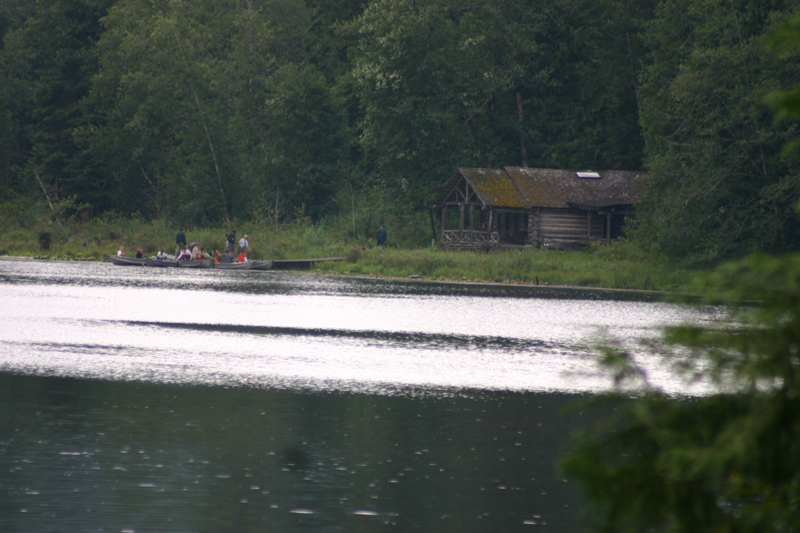 On Thursday, we shot off the model rockets we made in space exploration. I would have a picture of mine, but it was so destroyed in the backpack that I had to get rid of it.
Friday was the Rendezvous run ('ohh yeah'). I did one of the swimming legs, and our troop got into 3rd place, for once. (3rd, 2nd, and 1st place have trophies and we have never gotten scout camp competition awards for a long time). Our baton ('one cubit long') also got 3rd place.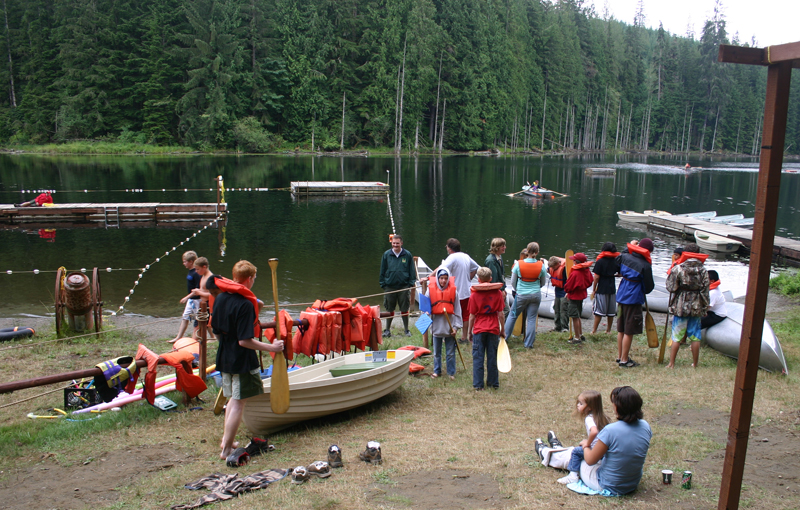 We packed up Saturday morning and left to go back to the church building and then home. Just outside of camp, we saw one scout's parents drive past them towards the camp because they weren't told that all the troop fit into the two cars, and so the car I was in (the Gimletmobile) had to chase them to tell them they didn't need their car and again because they took a wrong turn.
Related posts:
Tags:
camp pigott
,
scout camp