by HML
One of Thing Two's new favorite creatures is the diatryma, also known as a giant prehistoric terror bird.  We discovered them while reading an encyclopedia of world history, and then he was able to examine a diatryma fossil during dinosaur day camp earlier this month.  When it was time to celebrate Thing Two's birthday, generic dinosaur-themed desserts were too mainstream for the birthday boy, who specifically requested diatryma cupcakes.  This was a bit of a challenge (the bakeries within our budget don't offer post-Cretaceous prehistoric designs), but Thing Two was very pleased with the flock(?) (herd? throng?) of diatrymas which greeted him at breakfast that morning.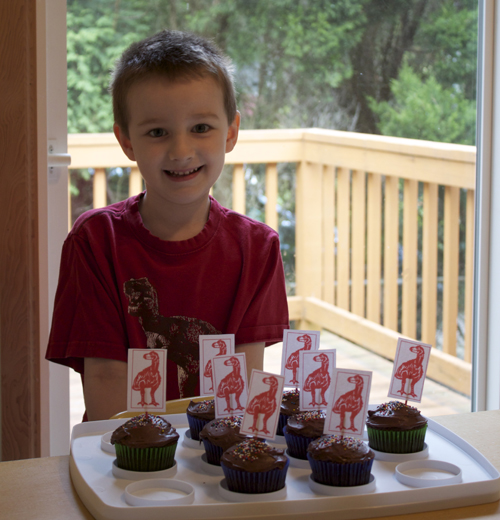 Some of the cupcakes accompanied Thing Two to summer preschool.   While the original terror bird may have hunted small mammals, today the small preschool-aged mammals eagerly devoured the cupcakes.  Contrary to the expectations of some, diatryma cupcakes don't taste like chicken.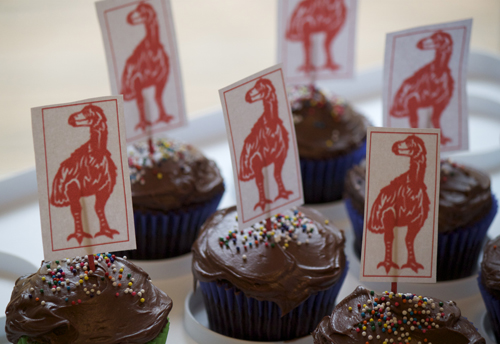 Thing Two was so excited all day long and his cheerful enthusiasm was contagious.  He had a wonderful birthday and has been enjoying his gifts.
Related posts:
Tags:
family history
,
geekery