by HML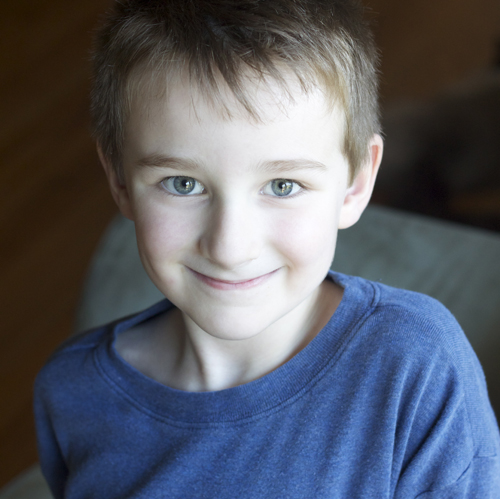 Thing Two recently turned eight!  This is an especially exciting birthday because in the LDS church, children are baptized at age eight.   A few months ago, he attended a special baptism preview class presented by the Primary.  He could examine the font, see the white baptismal clothing and ask questions about what it would be like to be baptized.  He was also given a white bath towel with his name machine embroidered on it to dry off after his baptism.  It was a fun presentation and Thing Two has been eagerly looking forward to this big day.  Prior to baptism Thing Two had an interview with our bishop, who was impressed by Thing Two's enthusiasm.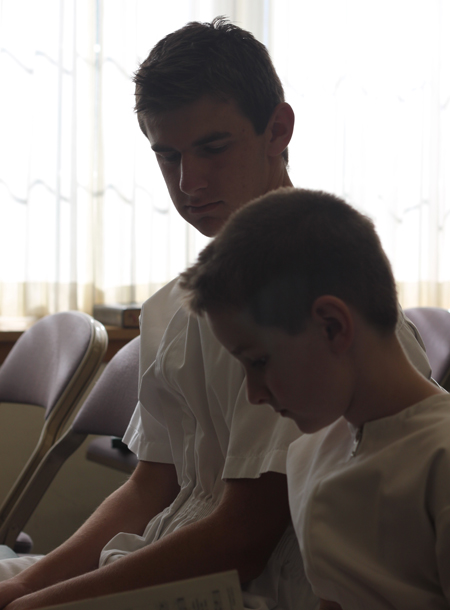 Thing Two chose to have his big brother, Thing One, perform the baptism.  In the LDS church, men who hold the office of priest in the Aaronic Priesthood have the authority to baptize.  Thing One is now an elder in the Melchizedek Priesthood, so he was eligible to baptize and assist with Thing One's confirmation afterward as well.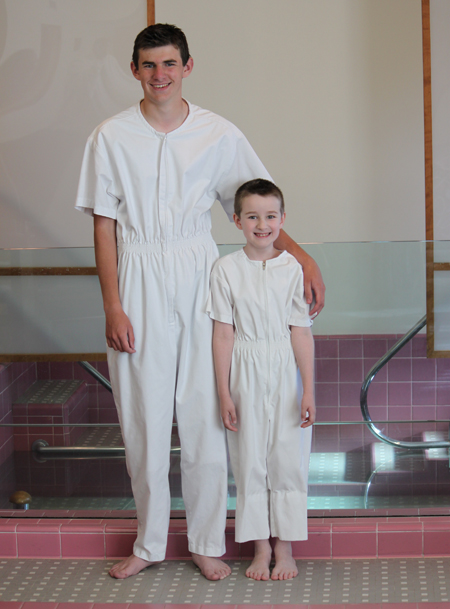 This is the same font in which Your Humble Narrator, her brothers, and Thing One were baptized.  On this day, twelve baptisms were scheduled!  We were glad to be the first of the day, with a small service just for Thing Two.
Originally we expected Thing Two's birthday to be relatively quiet — people usually have travel plans throughout the summer so we didn't think many would be able to attend his baptism.  However, just a few days before, we found out that Uncle C, Aunt M, and their four children would be able to make the drive from Utah for Thing Two's big day, and then spend some vacation time with us.  An unexpected party was on our hands!  (More on that in another blog post.)
So, to our surprise, the stake center font room was full of family and friends who came to support Thing Two and wish him well.  It was a beautiful baptismal service with a special spirit in the room.   Uncle B and Aunt H gave the prayers.  Uncle C and Aunt M gave the talks; Aunt M shared the story of how she joined the LDS church in Moscow, Russia and was baptized in a hotel swimming pool.  Thing Two played the Primary song "Baptism" on his violin with piano accompaniment.  Thing One and Thing Two had practiced the baptism technique ahead of time and Thing One did a great job.  The Gimlet, Thing One, uncles and friends assisted with Thing Two's confirmation.  After the baptism and confirmation, Thing Two was all smiles, and said he felt very good inside.  The Primary provided delicious refreshments afterwards.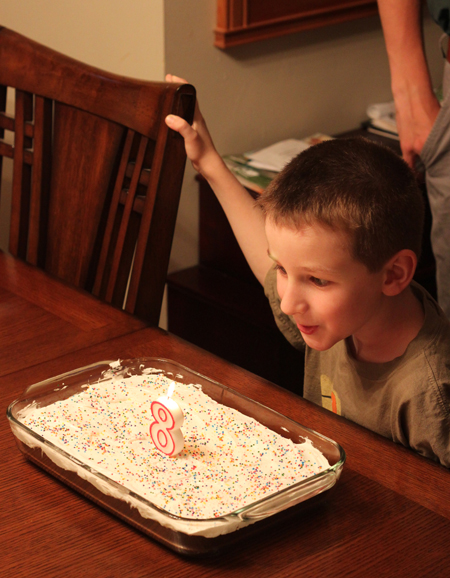 Happy birthday, Thing Two!
Related posts:
Tags:
family history