Thursday, November 29th, 2012 by The Gimlet
Thing Two and his Tiger Cub den visited KUOW radio in Seattle!  Some of his fellow Cubs sang, "Row, row, row, your boat" in the studio for a recording.  One cub was asked a "man on the street" question.  Thing Two was interviewed and asked, "Why did you join Cub Scouts?"  He replied that he joined the pack because his big brother Thing One had been a member of it, and Thing Two was having a great time in Cubs!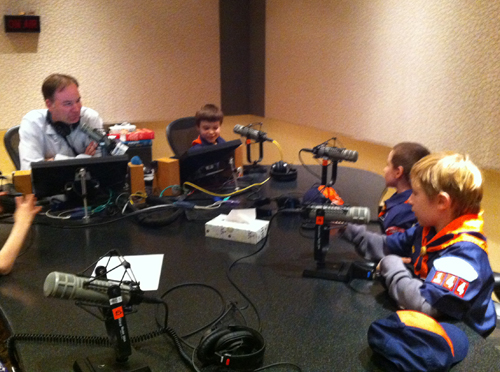 He also got to see where radio shows are recorded and broadcast.  Finally he saw where the satellite feed from NPR and BBC come into the studio and then is sent out over the transmitter.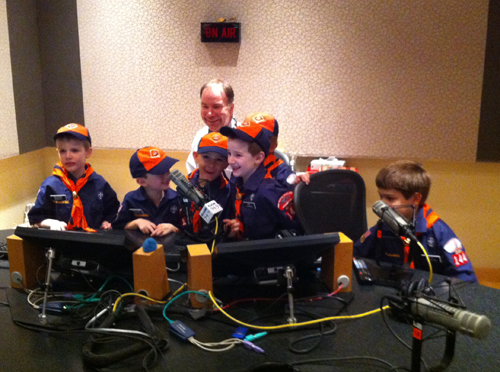 All in all a fun time with a den of busy little Tiger Cubs.
Related posts: