Wednesday, April 11th, 2012 by HML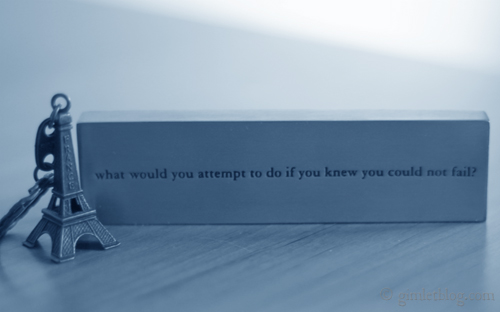 Paris was not originally on my list of must-see places in my lifetime.  I didn't study French in school; in fact, my education avoided any mention of Things French which might have made the country, language, or culture even remotely interesting.  It wasn't until Thing One found himself in a beginning French class in junior high school, and the teacher repeatedly informed us, "You know, your son really has a gift for the language," that we began looking for and focusing on French topics that would interest him.
When he entered high school and we learned about the French Department's Spring Break excursions to France, held every other year, it felt like a natural next step toward encouraging his talent.  By the time the second opportunity came around, Francophile fever had spread through the family.  Initially it seemed impossible for anybody to accompany Thing One on this trip, but several prohibiting circumstances changed with just enough time for Hå and me to join him.
It's generally understood and accepted that having children changes a parent's life, but often we expect those changes to be inconvenient or involving sacrifice on the part of the parent.   We don't always think of the ways in which a child's interests and strengths can improve our own lives, taking us in new, better directions we had never considered.
I've been visiting a few blogs to develop a sense of place and gather ideas:
With the countdown complete, all that remains to say is … Allons-y!
Related posts: