Thursday, October 21st, 2010 by HML
The songbirds have been hanging out around our feeders like crazy recently, so on a recent afternoon their absence was noticeable.  Where did they go?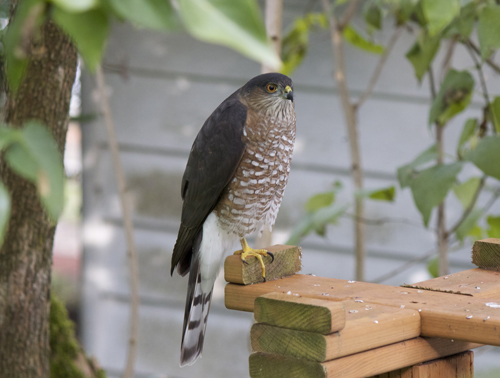 Uh-oh.  Our neighborhood sharp shinned hawk was paying a return visit to our yard.  Perched on the bird bath stand under the lilac tree, it was hoping the other birds would forget it was there.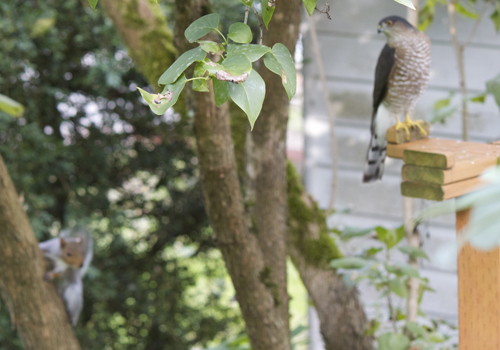 A squirrel noticed it, and sounded the alarm.  Unfortunately the pictures of the staredown are blurry.  The squirrel actually climbed quite close to the hawk before finally retreating, and the hawk continued to wait.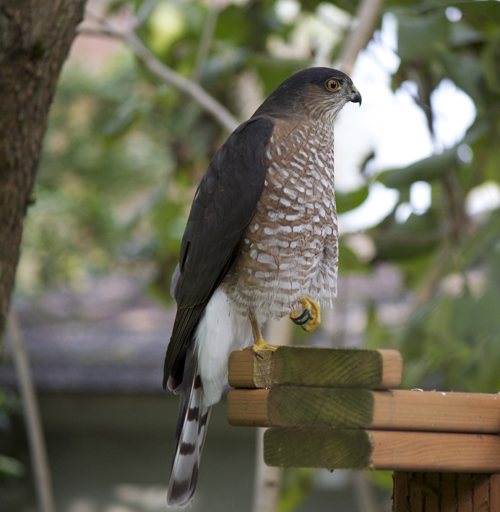 It spent most of its time perched on one foot.   Look at those talons!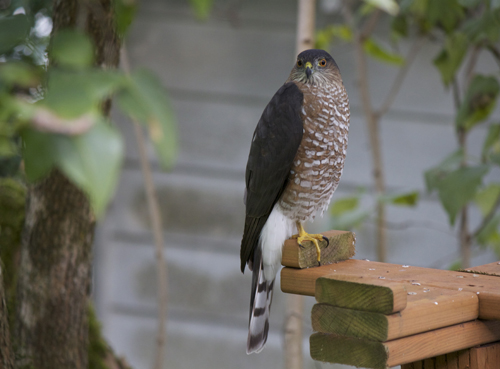 The sharp shinned hawk is a splendid little raptor, about the same size as a northern flicker.
After quite a while, a flock of unsuspecting songbirds flew into the lilac tree.  The hawk immediately launched itself into the branches and the birds scattered, the hawk in swift pursuit.  We don't know if it succeeded in catching any dinner, but it provided us with a very interesting afternoon.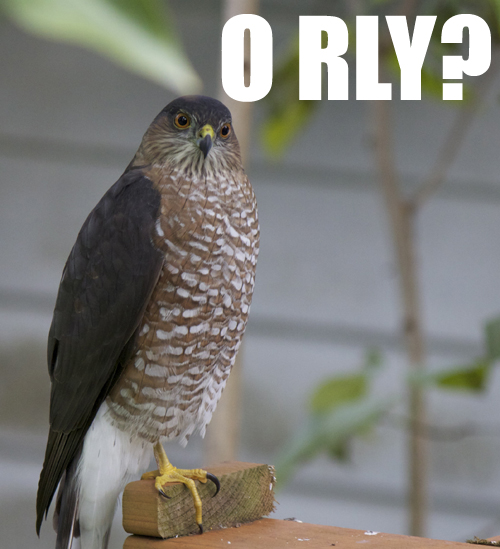 And an opportunity for a little nerdy silliness.
Related posts: