Friday, July 12th, 2013 by HML
Thursday's sightseeing focused on activities south of Salt Lake City, and on Friday Team Gimlet stayed in northern Utah.  Our first stop was the Golden Spike National Historic Site.  On this site in 1869, the Union and Central Pacific railroads joined their rails, creating the first Transcontinental Railroad.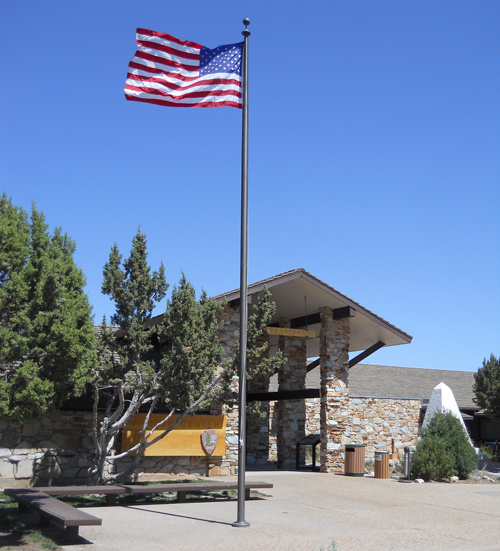 The last time we visited this national park, when Thing One was about the same age as Thing Two is now, we found ourselves in a wind storm, our car buffeted by tumbleweeds as we attempted to navigate the driving tour.   Often we had to stop, struggle to open the car door, and clear tumbleweeds away from the car so we could drive on.  Given the excitement of that adventure, it was a little surprising that Grandma Gimlet would be willing to revisit the site with us, but we were glad she did!
On this day a breeze would have been welcome, as the temperatures soared into the triple digits.  But neither mighty winds nor blazing sun can deter Team Gimlet from exploring Neat Stuff like trains, history, nature, and other geeky pursuits, so we refilled our trusty water bottles, grabbed hats and sunscreen, and pressed on.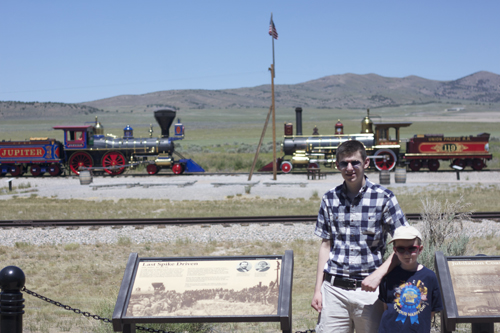 Related posts: