Wednesday, November 3rd, 2010 by HML
Part the Third: In which, mayhem and mystery having been sufficiently discussed, muslin is all that remains.   Fans of Mrs. Allen may say we saved the best for last.

As eager as we are to get to the ball, (you knew this was coming) that is getting ahead of the story just a little.  First, we would be remiss if we failed to show off the stunning display of costume and fashion in the Milsom Street Emporium, all designed and executed by Susan Pasco.   Everything was so beautiful.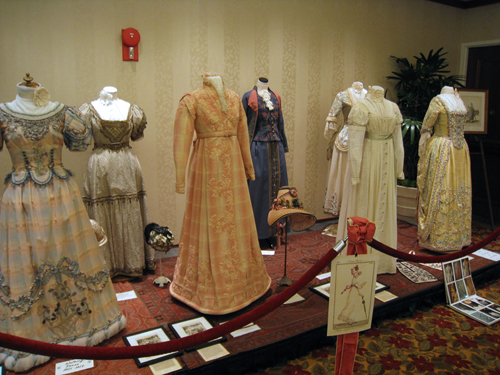 It was such a treat to examine gowns, hats, and other accessories up close and marvel at the care and detail that went into making them.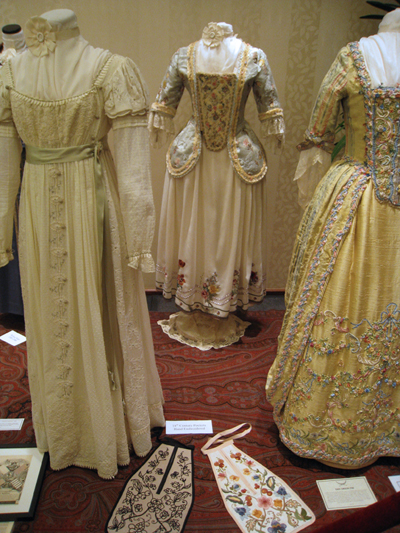 This richly embroidered Georgian gown was my favorite: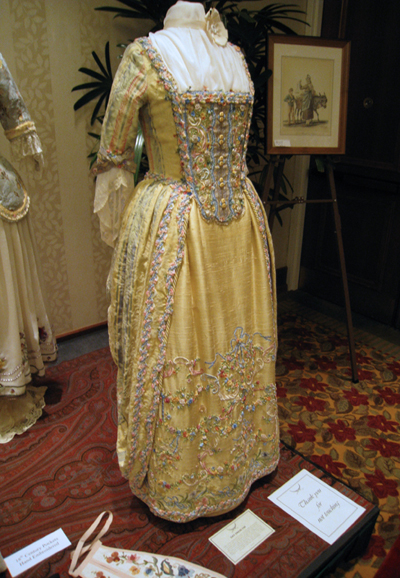 Many thanks to Susan for generously sharing her collection with the AGM attendees!
Related posts: