Friday, October 6th, 2006 by HML

A beach at low tide is an open invitation to indulge one's inner Maturin. And on northwest coast beaches, it's impossible not to notice the immense tangles of bull kelp (Nereocystis luetkeana), an alga that grows up to 70 feet long. As the ocean tears them loose from rocks, they wash ashore in almost braidlike patterns.
We didn't see any of our usual anenomes, sea stars, or other tidal creatures (Second Beach has a much better selection of tidepools than Rialto) but we did find a couple of interesting items.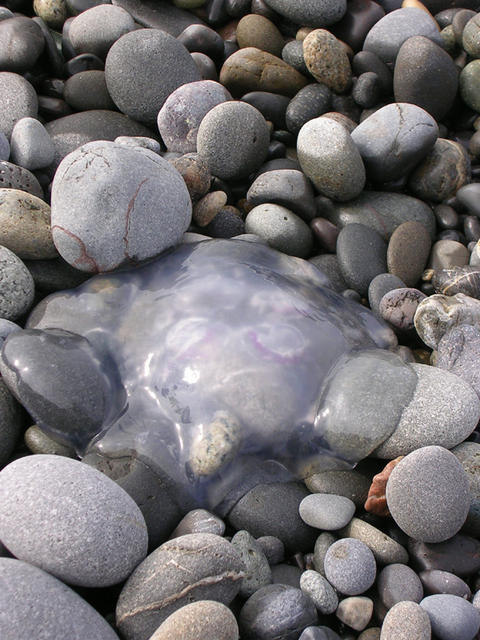 It's been a long time since I saw a jellyfish, and this one was still in very good condition. Don't touch!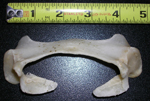 Calling all zoologists (armchair and otherwise) — any guesses as to the original owner of this bone? We think it's an ischium of some sort. It's slightly flexible, suggesting that it may have belonged to a juvenile. Click on the picture for a better look, and be patient as the images are large. As with our hobo spider guessing game (lost in June's server crash), please post your answers in the comments.
The trail to Cape Flattery didn't have many mushrooms yet, but I think we saw a brown amanita, some angels' wings (Pleurocybella porrigens), and perhaps a few rosy russulas (Russula rosacea).

Related posts: