Tuesday, November 13th, 2012 by Thing One
On November 9, the OA lodge hosted Fall Rally, an annual event that was at Camp Brinkley.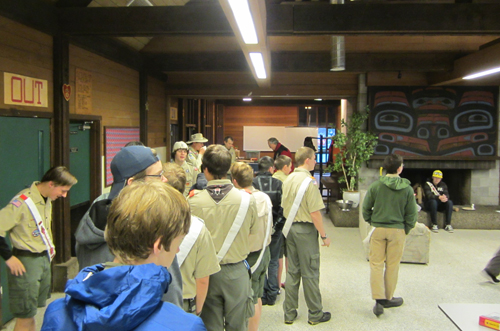 I got there at 6:00 PM, and the first thing that happened was a presentation on unit elections, which is where Arrowmen go to troops and have the scouts vote for eligible members of the Order of the Arrow.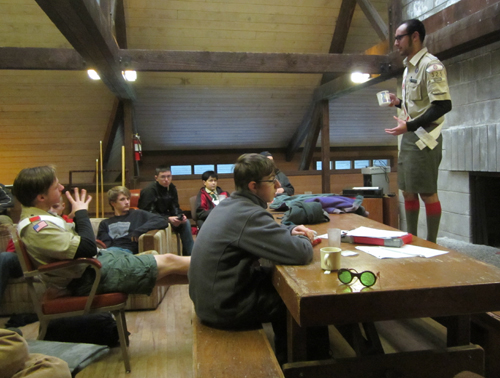 Then, after playing board games for some time, we watched The Avengers. I slept in the loft in the dining hall and the next morning, it was snowing and sticking until about 10:00 am.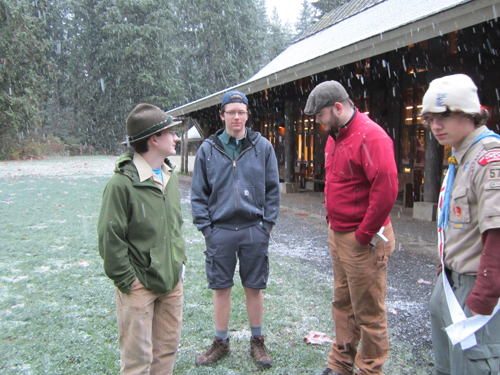 I went to some training classes for things like ordeals, and being a chapter officer, and then after lunch, everybody played capture the flag around camp, with chapters grouped together to make teams.
Later, we had dinner, more board games, and then there was a concert performed by some members of the lodge.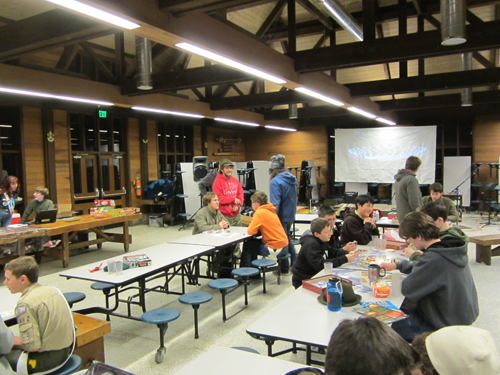 Fall Rally is fun every year, and you can learn a lot.  This year we also learned about how to design and build a totem pole for the new OA longhouse that is being built at Camp Pigott.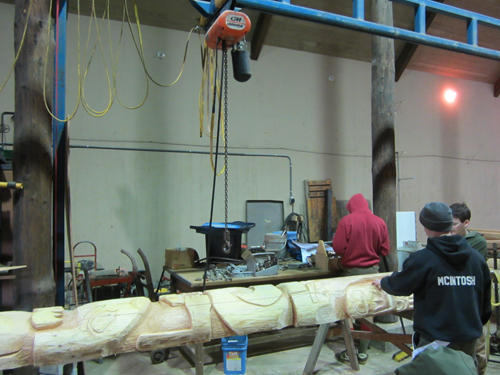 The next Monday was Veterans' Day, so our chapter joined other scout troops in the area to put up flags at Evergreen-Washelli.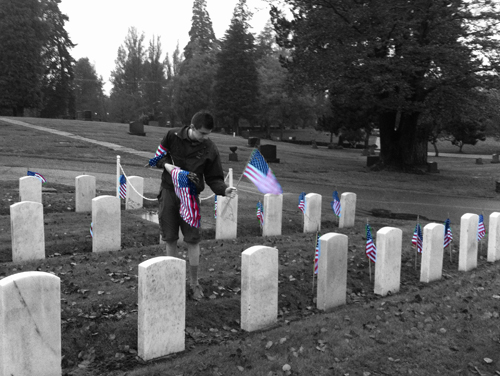 Related posts: