Tuesday, July 16th, 2013 by HML
Most of The Gimlet's siblings were scheduled to arrive in Utah on Tuesday, but we left that morning so we could visit my uncle and aunt in Idaho Falls, Idaho.  The rest of the family would be joining us in Idaho Falls at The Gimlet's aunt and uncle's home on Wednesday, so we were able to help set up the anniversary party luncheon which The Gimlet's aunt had planned.
To keep the drive interesting,  we try to stop at historic, geologic, or other roadside stops that catch our eye.  The Red Rock Pass pullout combined several of these in one convenient location.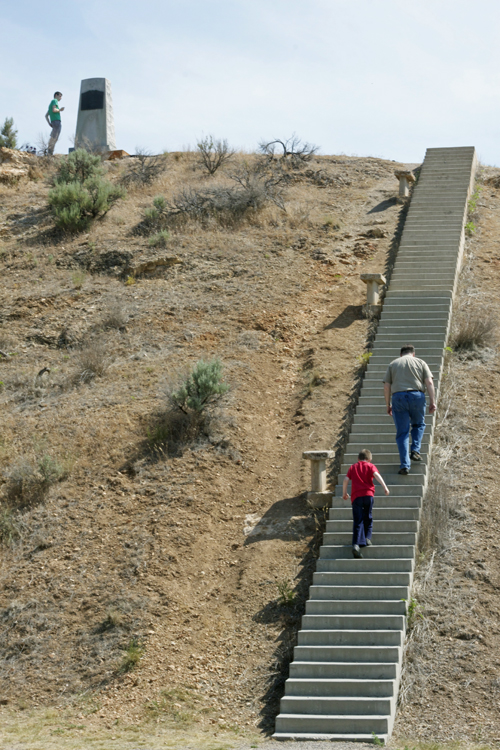 Red Rock Pass is the spillway for Pleistocene-era Lake Bonneville, cutting through Paleozoic shale, limestone, and dolomite.  It is also the site of a monument to Jefferson Hunt, a captain in the Mormon Battalion, and a small Hunt family cemetery.   The stairs to the top of the monument were just the thing to stretch our legs.
Related posts: