Tuesday, September 10th, 2013 by HML
First day of second grade!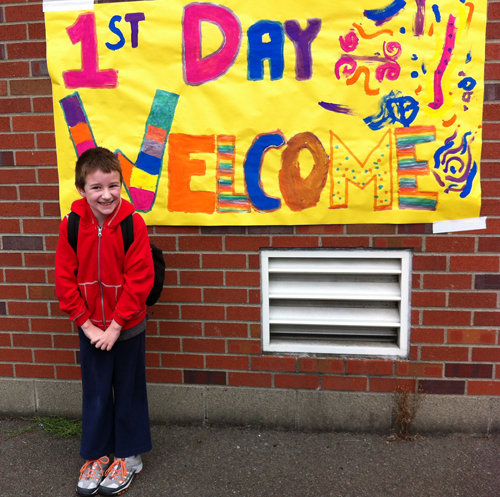 Thing Two was excited to return to his school and see his friends again.  His new teacher is a good fit — among other things, his classroom boasts the largest library of any class in the school — and his previous teachers appraised this year's teacher of Thing Two's interest in maps and geography, so they have been quizzing each other.  Thing Two also officially joined the Lilla Lag, has enjoyed the rehearsals thus far and looks forward to the season's first performance later this fall.
Thing One, our high school graduate, celebrated the first day of school by sleeping in, followed by tossing all of his math worksheets into the recycle bin.  While he faithfully attended the missionary prep class at the LDS institute over the summer, he has shown no interest in attending early morning seminary "just for fun" for the remaining weeks before his mission begins.
Related posts: