Monday, June 25th, 2012 by Thing One
Read about the first weekend of Powderhorn.
The second weekend of Powderhorn was held at Camp Hahobas, from June 22 to June 24, 2012. The first thing that the group did was throw knives and tomahawks.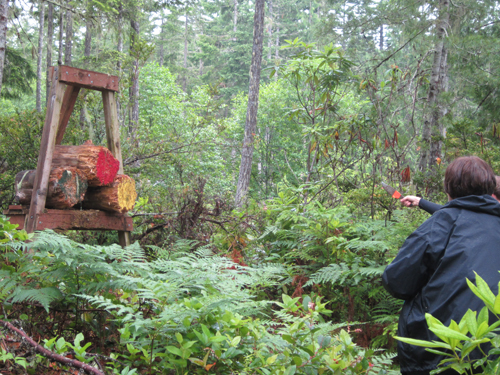 Then we learned about overnight winter camping, and the presentation was similar to the one that leaders give to Troop 175 before every February snow camp.  We stayed in cabins that had lights this time, so we didn't have to set up tents.
The second day, it was raining, like it always does at Hahobas. One presenter taught us about various survival tactics, such as starting a fire with steel wool and a 9 volt battery. We also learned how to set up a shelter with a tarp and string. Everybody made survival bracelets as well.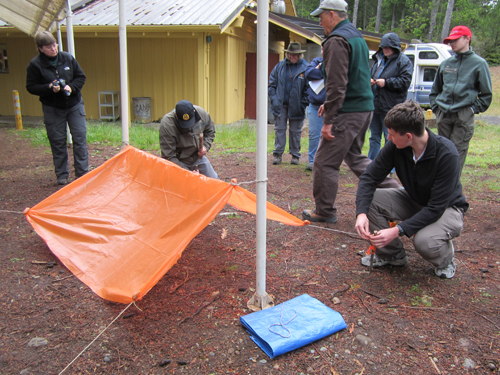 In the afternoon, we attended presentations about boat safety, and we also learned about stand up paddle boards. Fortunately, at this point, it wasn't raining when we went to do kayaking and SUP. I tried both for the first time but I preferred the paddle boarding, even though I fell off three times. The sun came out just after we were finished with paddle boarding. After that, everybody shot black powder rifles and also threw knives and tomahawks again.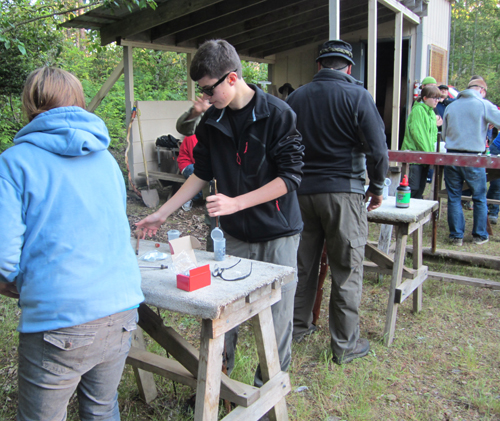 Sunday was another sunny day. Venturing leaders talked to the group about all the possibilities for venture crew activities, and also ways of fundraising. I was the scribe for them. The next event was a person who sells camping items to scouts. He demonstrated water filters, camp stoves, new hiking backpacks, and other gear.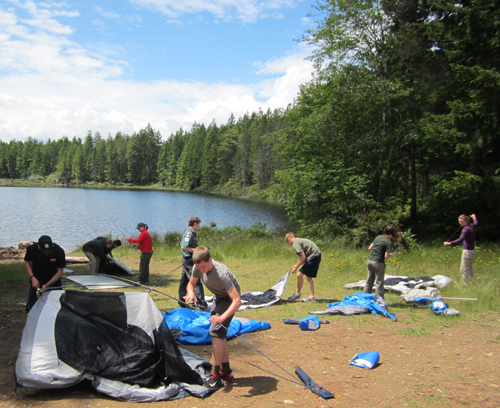 Since this was the final part of Powderhorn 2012, the closing ceremonies were held.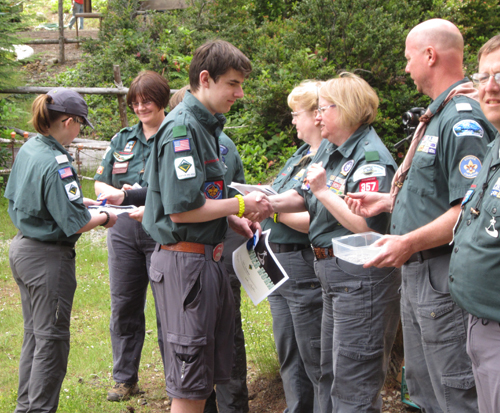 I liked the Powderhorn course because it was a good mix of information about how to plan activities and lots of opportunities to try out all the activities, not just watch presentations about activities. The great part about Powderhorn is that you can attend more than once.
Related posts: