Thursday, September 20th, 2012 by HML
This year we gave Thing Two's garden boxes a summer off to rest and recover nutrients for next the growing season.  There were still plenty of chives to harvest, and the mint is still going strong.
As the summer progressed, we observed what appeared to be carrot tops … very large carrot tops, in fact.  Finally, as the weather was cooling, it seemed like a good time to dig them up and see what we had.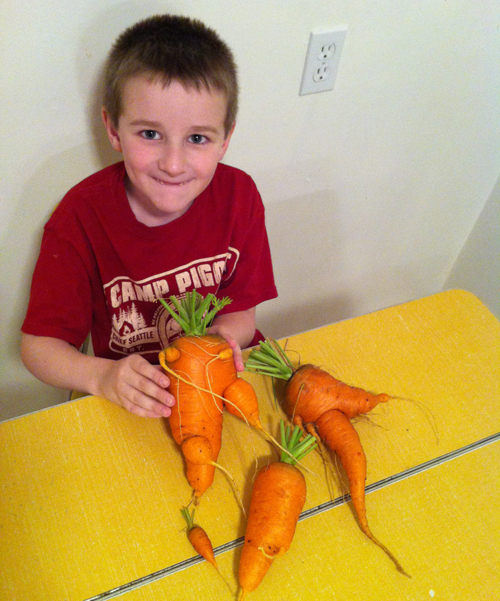 Mutant carrots!  Just in time for Halloween.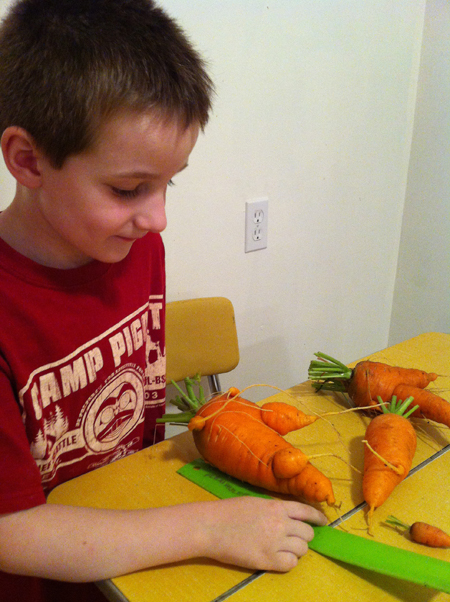 Thing Two was delighted with his surprise harvest.
Related posts: