Wednesday, February 29th, 2012 by HML
When is it possible to be snowed out of winter camp?  When your traditional camping spot is Paradise at Mount Rainier, and the national park is closed for avalanche danger!
Friday was a beautiful day, the road from Longmire to Paradise was plowed and open, and the weather report called for an additional 2-3 feet of snow.  The scouts and their leaders arrived without incident and began the usual task of digging snow caves.  This year, one leader who happens to be a structural engineer built an igloo with the assistance of a homemade device.  One of the scouts used a tarp as a roof for his group's shelter.
That night, the predicted 2-3 feet of snow fell.  The poles on the equipment tents all snapped, the shelter tarp caved in, burying the boys in that shelter, and the snow cave roofs dipped in under the added weight.
Click to view video of that morning (Quicktime)
In the morning, nobody was hurt, although the boys in the shelter had to be dug out.  Whiteout conditions still prevailed, so the usual sledding and snowshoeing was cancelled in favor of survival.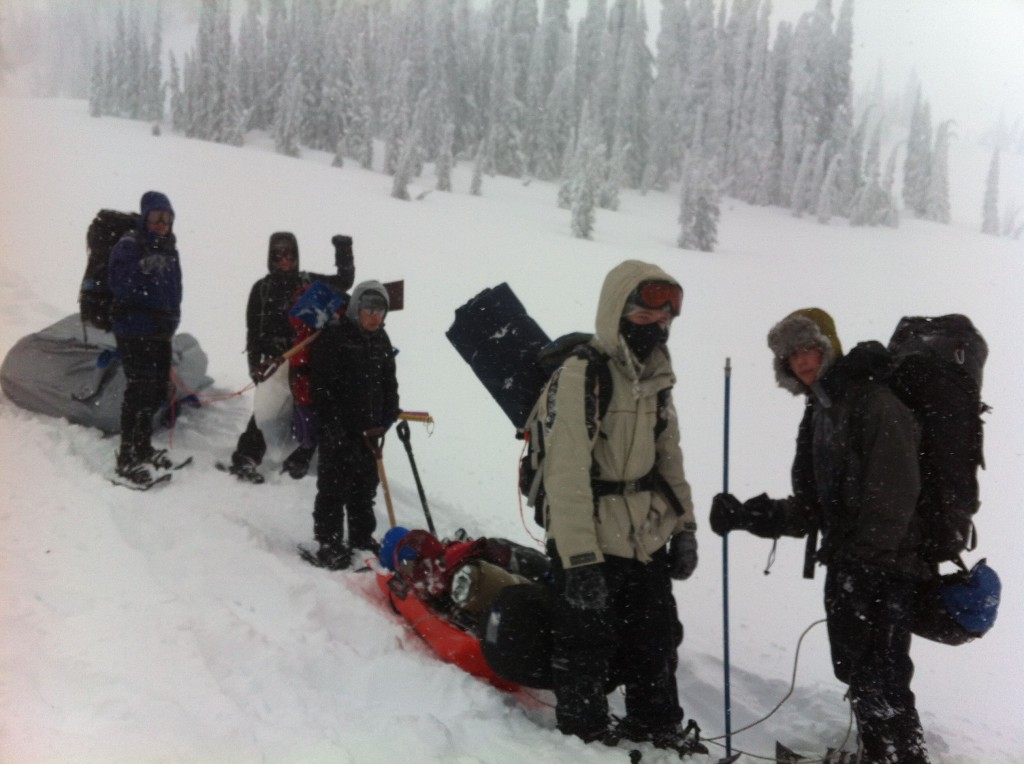 The smaller, younger boys were helped to the parking lot first while the larger, older scouts broke down the snow shelters and cleaned up the camp site.
Click to watch the older boys breaking camp
The road was now closed with three scout troops stuck at the Paradise parking lot.
Click to view the scene in the Paradise parking lot (Quicktime)
The next several hours were spent in the Paradise restrooms staying warm under the hand dryers while a plow cleared the way for evacuation.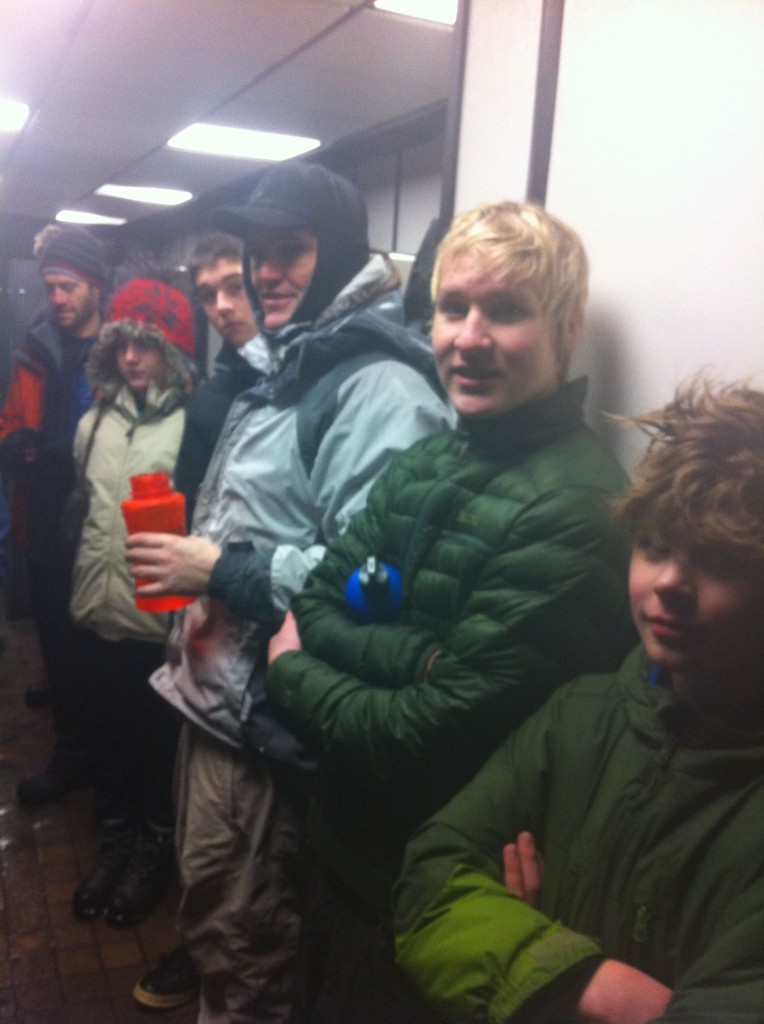 Finally the park ranger told our scout troop that the road was ready.  The convoy of cars followed the snowplow out of the national park while a trooper brought up the rear.
Click to view the snowplow in action (Quicktime)
This year winter camp was all work, no play, but thankfully all made it home safely.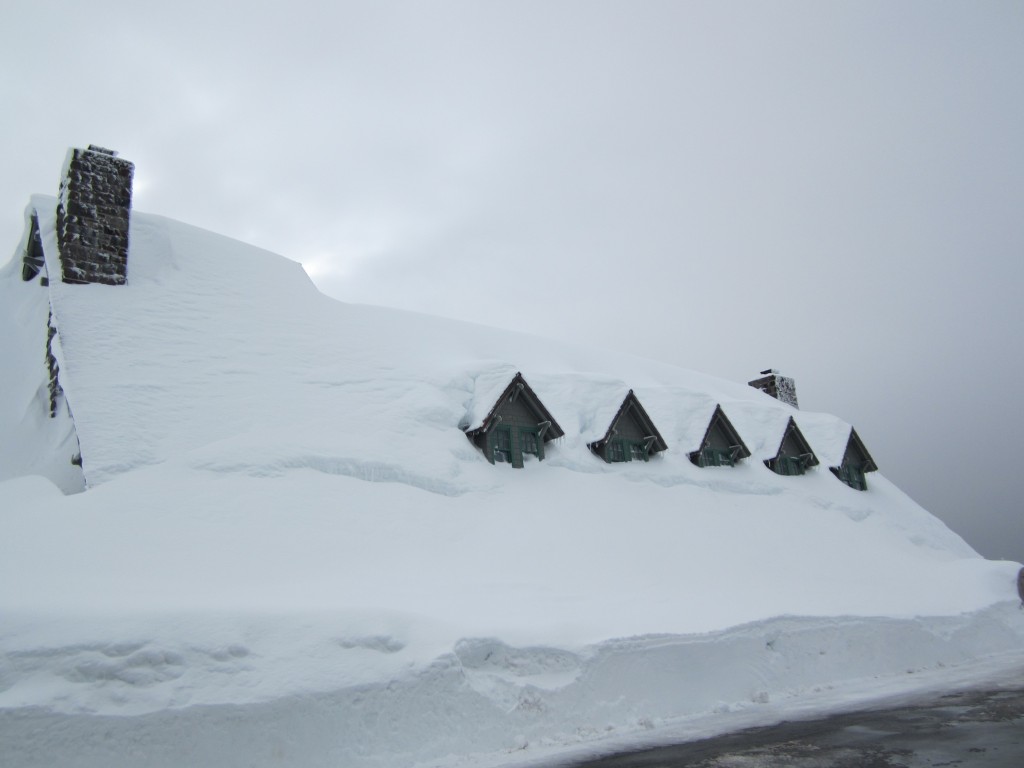 Thanks to Ben, Danny, Josh, and Thing One for sharing their photos and videos with the group!
Related posts: